Your Business Plan – Connect Creativity To Cash.
Join Alex Glassey, and CEO of StratPad, the highest-rated business planning software, and Doug Cooper, award-winning author and founder of Trubelo Development, to learn how to craft your vision into a unique story and effective business plan on April 13, 2015 at 10:00 AM at Work In Progress in downtown Vegas.
Successful business owners do three things very well:
They think clearly and critically about their business.
They communicate their thoughts with a written business plan.
They understand and manage their cash flow.
In this 7 hour workshop you will:
Think strategically about your business.
Actually write your business plan from scratch using a simple yet rigorous approach.
Create a complete set of cash flow projections.

You'll leave with:
Greater clarity and focus about your business
A good start to your strategic business plan
All the tools you need to finish your plan, including a one-year free subscription to StratPad
Who is this for?
Any small business owner or entrepreneur with a startup idea who wants to get to the next level or who needs a business plan for financing.
How much does it cost?
$349 per person ($299 Early Bird Special by March 27, 2015)
Includes lunch and coffee & tea
Includes a one-year subscription to StratPad Cloud for Students (Coupon provided at workshop)
Where and when is it taking place?
Check out what other participants have said:
SO AMAZING! EXTREMELY informative and easy to understand. 10/10
–Paige Sierra, Taste Makers
[I liked] the simplified language for accounting, which made it less intimidating than expected. 10/10
–Amy Gaulin, Ultimate Foam Creations
What I liked most is I came out feeling stronger about understanding the absolute necessity of doing a business plan – and of updating it regularly. 10/10
–Susan Toby, Insideout Homestore
Great job. Very entertaining, informative and a great amount of participation. 10/10
–James Paquin, Ultimate Foam Creations
Phenomenally useful information, presented expertly. It has provided a lot of clarity on the path forward. 10/10
–Kevin Savage, Red Hot Swing
I thought it would be harder than it was. I think Alex made it easy to do a neat business plan. 10/10
–Sheila Keighron, Trinity Collections
About Your Instructors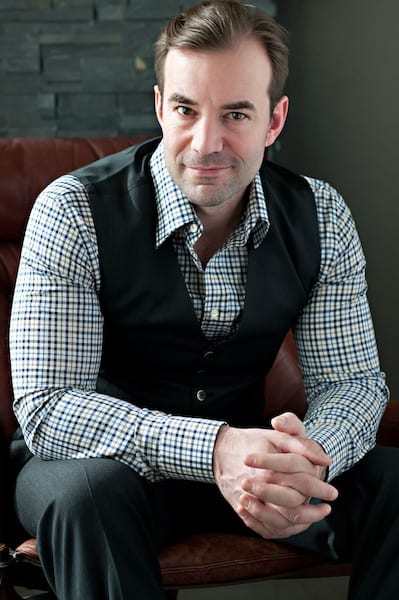 Alex Glassey is a serial entrepreneur, former "big five" management consultant, and professor of entrepreneurial studies. Along with his own rich entrepreneurial experience, Alex has advised thousands of small business owners on strategy and business planning. He's dynamic and enthusiastic and loves to swap business stories.
Doug Cooper is the author of Outside In, the winner of the 2014 International Book Award and 2014 USA Best Book Award for Literary Fiction. Combining his award-winning storytelling techniques with his vast experience as an international business consultant traveling to over twenty-five countries on five continents, Doug established Trubelo Development to help businesses and individuals convert ideas to results.